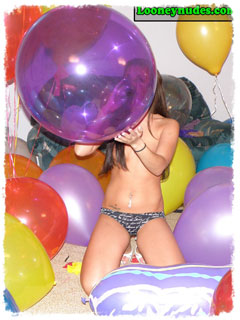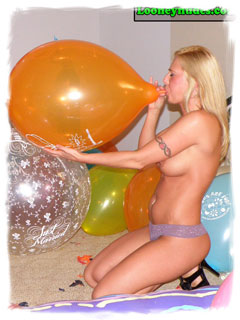 "Christina & Rebecca's Popping Celebration"
Rebecca is home alone playing with balloons when her friend Christina surprises her with a helium bouquet she can add to her collection and pop. The girls begin some popping with Rebecca taking the lead. Christina quickly catches up and plays with the helium tank too. Some heel popping starts up. followed by squeeze popping. Before too long blow to pops begin and then it is a great mix of all kinds of great popping. The girls also enjoy each other very much. Often fondling each other breast and using the pumps to dry the sweat off their naked boddies. Be sure to click on the film reel below for some sample clips from the video.




You need Quicktime Pro to save the preview. If you don't have the pro version, but still want to save the movie, email me and I will be happy to email it to you.
To download the DVD over FTP, please read our FAQ or email fnmjd@voicenet.com for setup and instructions.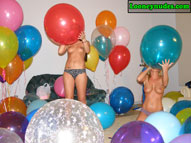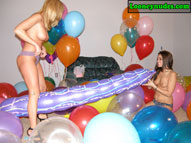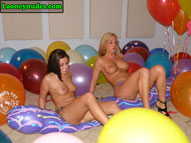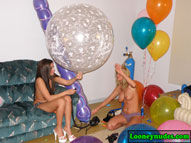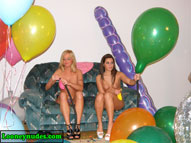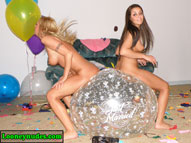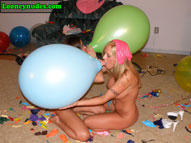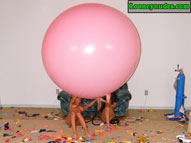 $45.00 (DVD)

69 minutes,


Extras include 298 pictures for your TV/PC , and trailers, .


$45.00 (HD)

69 minutes,


Movie only download.